What are the most common client onboarding workflow issues?
A business that shines through in today's digital era is likely one that has secured a top-notch client onboarding workflow.
Nowadays, your onboarding experience is undoubtedly a fundamental part of your client retention goals.
In 2021, clients care about more than just the money they spend. Now, more than ever, they're on the look for intuitive, engaging, and empathetic service providers that take care of every whim. 
The process starts with how you onboard a new client. With the pandemic changing work styles significantly, clients are demanding workflow processes that aren't just digital, but those that make life easy.
Traditional or outdated methods can get in the way of this, leaving a pressing dent in client satisfaction and your reputation.
So, what are the most common hurdles that affect client onboarding workflow?
Let's take a look…
A barrage of information and confusion across the onboarding process
When onboarding workflows bombard clients with a ton of information and instructions, while offering them limited support, you're not likely to kick-off on the right foot. 
The first step in establishing trust and loyalty is to implement procedures that are transparent and easy to comprehend, allowing your customers to contribute necessary information and learn more about your business processes while having clear expectations.
To do away with breakdowns in setting expectations across your client onboarding workflows, maintain as much clarity as possible.
Tell your clients what they can expect, what they need, and what to do to complete their onboarding successfully.
The absence of a robust feedback loop
High levels of dissatisfaction and frustration at the onboarding stage in new customers can affect your customer relationship, hampering your sales process.
This occurs when there are plenty of unaddressed roadblocks and silos across the onboarding stage, which, if significant, can even lead to client abandonment. 
Today, it's crucial that you have monitoring and review capabilities over the onboarding process.
A feedback loop, both internally and externally, can highlight crucial gaps in this journey.
Beyond that, it's also a method of documenting the quality of the customer experience; by giving clients a chance to tell you how they're feeling, including their pain points and what they enjoyed about onboarding, you can stay responsive and adaptable to their requirements right away.
A lack of meaningful accessibility
Clients are bound to have a long list of questions across the onboarding process—this is something you need to anticipate and plan around. 
If reaching out for support is stressful or cumbersome, your clients will lack the confidence they need to build trust and a strong relationship with you.
Regardless of how streamlined your workflows are, the absence of easy accessibility can create room for doubt and breakdowns in expectations and communication.
Today, you need to make the most of every opportunity to engage your clients and assure them that their concerns are resolved quickly. 
It's not only about responsiveness but making yourself visible and accessible is a pivotal part of the perceptions your clients form about you. 
To tie meaningful accessibility together with quick responses, replacing manual, inefficient paper-based work with agile client onboarding software may be the answer.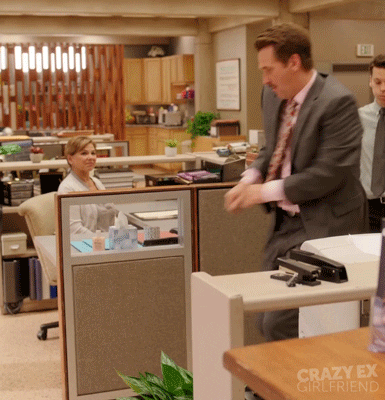 Smoother client onboarding workflows can make or break your business
Solidifying your business' reputation as a responsive, caring, and empathetic organization has a lot to do with how your clients feel about you.
The onboarding process is undoubtedly the inception of their relationship with your teams. 
It's far simpler to avoid typical mistakes in client onboarding procedures and set the groundwork for high-value engagements with your clients by implementing a digital onboarding system.
At a time when good client relationships result in major boons for businesses, taking the time to get this process right is in your best interests!
Get Started With Clustdoc
Ready to Simplify Your Client Onboarding Process? Create easy-to-follow workflows that will help you understand your client's goals and boost the onboarding process. 
Use Clustdoc's onboarding platform to digitally onboard a client and impress them with engaging and hassle-free onboarding. For more onboarding tips, check out this post on how Does a Great Client Onboarding Process Look Like.
Now that you're here
Clustdoc is a client onboarding orchestration platform used by modern teams around the world. With Clustdoc, you can run automated workflows for requesting, reviewing and verifying new customers' data, documents and contracts – without juggling between tools. 
If your team is managing new customers using emails, spreadsheets and PDFs, you'll probably love using Clustdoc.
We are sorry that this post was not useful for you!
Let us improve this post!
Tell us how we can improve this post?