You can spend as much as you like on advertising, but when it comes to getting people to make the buying decision nothing is as efficient as client referrals. It drives 5X more sales than a paid ad.
If you rely heavily on cold emails and web leads, let me share a couple of astonishing stats with you. Client referrals have 36X more value than cold emails and 4X more value than web leads.
A report by McKinsey states that mouth-to-mouth referral is a prime factor for about 50% of all purchasing decisions that take place.
Nielsen says customers are more likely to buy a particular product when referred by someone close to them. In the US alone, over 2.4 billion brand-related conversations are happening every day.
What do you do to be in those conversations? 
You have to impress your customers with an excellent customer experience and mouth-to-mouth recommendations will occur on their own. 
But client referrals are not that easy to come by. 
To tap on the real potential of referral marketing, you need to work to get referrals from your customers. 
After working with companies that have aced their referral marketing, I have realized the basic approach is the same for all of them.
In this article, I'll share those crucial tips to help you get more client referrals for your business.
So, let's get started–
1. Leave the Best First Impression on Your Customers
For any interaction, first impressions are of great importance. If you want to know why– the brain tends to store information related to the initial impressions in the long-term memory and this psychological effect is known as the primacy effect. 
It is quite clear that if your first impression of your clients doesn't land in the right place, they will have wrong presumptions about you and your business from the start. 95% of customers who have bad experiences with you will talk about it with others.
If you land a positive first impression on your customers, 24% of them will remain loyal to your business for the next two years and 87% of them will talk to others about their experiences.
Working on how to improve first impressions on your customers will improve your client referral rate. One aspect that is crucial to leave a good impression on your customers is onboarding them right.
2. Provide them a Seamless Onboarding Experience
A well-thought-out onboarding process is a great way to keep customers as part of your business for a long time. 
With a good onboarding experience, you can build trust and convince new customers that they made the right choice. 
You can build trust in onboard clients by providing them value and sharing social proof.
When it comes to value, you can share key features of your products and services and give an experience of the values they bring to them early on in the onboarding process. 
Showcasing the value of your product right at the start is crucial to avoid losing customers. 80% of users stop using applications with average features within three days of use.
To build trust in onboard customers, share with them social proofs to show them that your product will meet their needs.
You can share customer testimonials, expert and user reviews, social media following, etc. as social proof for your product. 
Onboarding the right way is crucial for customer retention. With Clustdoc, you can provide a better customer experience to your clients because it's faster, time-saving, and efficient for both you and your clients.
Clustdoc allows you to fully automate and streamline your onboarding processes and service registrations providing a personalized experience.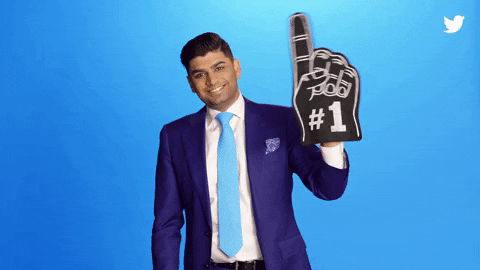 3. Choose the Right Time to Ask For Referrals
Referrals will not happen on their own, you'll have to take the right steps at the right time to encourage customers for referrals. 
Speaking of timing, the right time to ask for referrals is when your customers are fully satisfied with your service. 
You can not ask an unhappy customer for a referral because doing so may lead to poor results. If you end up asking an unsatisfied customer for reviews, 13% of them will tell 15 or more people that they aren't happy with your service. 
Thus, it is crucial to make customers satisfied and happy with your service before you request them for referrals.
A great way to encourage clients for referrals is to invite them to join your customer loyalty program.
4. Encourage them to Join Your Customer Loyalty Programs
To keep customers loyal and make them return, you have to offer incentives, discounts, and gifts that make them feel appreciated. 
If you can build an emotional bond of trust and loyalty with your customers, they will bring 306% higher lifetime value than the rest of the customers.
You must nurture your relationship with your customers and reward them to encourage them to join your customer referral program.
5. Focus on Your Existing Customers
At times we tend to focus more on acquiring new customers than retaining existing ones. Offers, discounts, ads, web design, everything is directed towards getting new customers. 
However, studies have shown that the acquisition of new customers is 4 to 5 times more costly than retaining current clients.
Your chances of selling to a new customer are only 5 to 20% while the same for existing customers is between 50 to 60%. To bring more revenue to your company, focus on providing the best customer experience to the existing customers. 
Introduce offers, ad campaigns, discounts directed towards your existing customers to increase profitability in your business.
6. Offer Convenience in Your Service
COVID-19 changed how consumers spend and buy products. 
According to reports, 54% of customers said COVID-19 brought significant changes to their shopping habits. Now, over 39% of millennial shoppers visit physical stores less frequently in comparison to pre-pandemic periods. And 30% of them said they now shop more online. 
To meet customer expectations, offer them convenience in your services and make their experience simpler and interactive. 
Clustdoc might help you with providing a better customer experience with its smart features like automated document collection, online form builder, e-signature, and more. It also provides a mobile app to interact with your customers and make onboarding and service registration tasks a breeze. 
You need to keep improving your services to meet customer expectations and to do so request feedback from your customers and improve on them.
7. Request For Feedbacks and Suggestions and Improve on Them
To do well in business, you have to understand what your customers need and where you can improve. 
Feedbacks are a great way to learn what your customers expect from you, focus on your goals, and improve the experience of unhappy customers. 
Ask the right questions to the right customers and evaluate their suggestions and ideas. You can actively ask for feedback and suggestions and show appreciation for constructive ideas. 
A great way to collect customer feedback is to use an automated tool like Clustdoc which makes collecting information an effortless task. 
You can create a white-labeled online form to collect feedback from your customers.  
Another great way to get suggestions and feedback on Clustdoc is to redirect your customers to a 'Thank You', survey, or Google review page after the onboarding process completes. 
You can use positive customer feedback to attract new customers and provide them with social proof which can make it easier for them to make the buying decision.
8. Share Customer Experience
Customer experience is an important factor to influence how others will see your product. It gives you a competitive advantage and gives an idea of how customers perceive your services.
88% of customers trust online reviews as much as personal recommendations and that is why you should have positive experiences out there for others to see.
Customer reviews can make that little push customer needs to make the buying decision, build trust, and provide free marketing to your business. You can share customer experiences in the form of testimonials, reviews, and case studies.
To get great reviews, you have to provide great customer service first.
9. Your Customer Service Should Talk For Itself
A great customer service experience goes a long way in impressing clients and building a strong relationship with them.
95% of customers feel that customer service is the crucial aspect in choosing a brand and loyalty. 
Customer service is the deciding factor for 66% of US customers who do more business with a company based on its quality.
You have to provide customer service that is friendly and understanding and focuses on understanding the goals and needs of the customer. 
Consider customer service as an opportunity to grow your business and increase your business's word of mouth rather than an expense. 
If your customers just had a negative experience with your business, it is not over yet. Customer service can turn a bad experience into a positive outcome. 
Your customer service representatives need to be understanding and willing to extend their help rather than make them hold for long.
After you have done all to bring referrals to your business, approach other businesses with your referral programs.
10. Give Referral, Ask Referral
Giving referrals is the best initiative you can take to ask for referrals later. If you can provide referrals about another business, do it for them and ask the referred customer to mention your name.
Approach your clients after the end of the project with a simple question– do they know someone who needs similar products or services. It will help you influence a referral from them whenever they meet someone with similar needs.
And remember, nobody will refer your products or service to others without first-hand satisfaction and genuine experience with your business. 
Build a relationship of trust and understanding to instill loyalty in your customers to get more and more client referrals.
Get Started With Clustdoc Today!
Provide the best customer experience and increase your chances for a referral!