Tips to Generate Mortgage Leads for Your Business in 2022
Mortgage lending is a growing market with over six million home sales occurring every year in the US alone where 63% of homeowners have mortgage loans. 
But with great market opportunity comes great competition. 
The mortgage business is highly competitive with more than 11,000 mortgage originating institutions active in the US in 2019. 
In today's market conditions, you have to pay more attention to generating leads because prospective borrowers are more likely to choose a lender based on their market presence. 
In fact, 92% of modern borrowers do online research before contacting the lender. And 80% of borrowers want to complete their loan applications online.
With the right strategies, you can generate more leads and grow your business at a faster rate. By generating your leads, you can get more than 50% sales-ready leads by spending 33% less to get your leads. 
And to make lead generation easier for you, here are some of the best lead generation strategies for your business that you need in 2022.
1. Use Content Marketing to Engage with Your Audience
According to a report by Cultural Outreach, 97.5% of millennials do online research before buying a home. If you can provide them with the right information, you can lead them towards your business and build trust in them.
Content marketing whether it is an article, video, podcast, or any other medium can be a great way to create an impact on your prospective clients. 
With written content, you can answer FAQs related to the mortgage industry and engage the audience with your services.  
You may gain your audience's trust and authority by publishing exceptional content that demonstrates your expertise. 
If done well, quality content can generate high-quality leads and drive organic traffic to your site. On top of that, it is crucial to have an interactive website that makes visitors stay on the website.
2. You Need an Interactive and Optimized Website
Oftentimes, the website becomes a deciding factor for which mortgage broker to choose. Studies claim that for 48% of users website's design is the prime factor when deciding the credibility of the business. And over 38% of people who visit your website will stop engaging if your website content and layout is unattractive. 
Search engine traffic can generate a large number of leads for your business. And optimizing your website content with search engine optimization (SEO) in mind, you can rank higher on the search engine result pages. The higher you rank on the SERPs, the more people see your content. 
You need to provide visitors on your website with a clear call to action to ensure they don't leave the site without taking action.
3. Provide a Clear Call-to-action
CTAs will not only provide clarity to your prospective borrowers but also make your content marketing efforts more effective. 
Your CTAs need to be interesting and visually appealing. An attractive and user-friendly CTA will make people want to spend more time on your website and complete the intended action. 
Your CTAs need to:
Provide value to the visitors

Create a sense of urgency

Instruct the visitors to take action
Be among the 47% of websites that have a clear call-to-action button and increase your click-through rate by upto 285%. 
You can also generate leads by advertising your content on social media and search engines.
4. Try Pay-per-click Advertising
Ads can boost awareness of your brand by as much as 80%  giving your mortgage company the exposure you have been looking for. Also, PPC visitors have a 50% higher conversion rate than organic visitors. 
Your ad shown on Google search results will bring you 44% of the audience looking for mortgage brokers. 
However, PPC ads can be expensive, sometimes costing you more than any other form of advertisement. One form of lead generation that is free and generates massive leads if done right is impressing your prospective and current clients with great customer experience.
5. Provide the Best Experience to Your Leads
Converting your leads into customers and then loyal fans of your business requires commitment and innovation.
You can not rely on orthodox methods of borrower onboarding and documentation. In this digital age, providing the best value and experience to your customers is crucial. Otherwise, your customers might move away into your competitor's arms leaving you.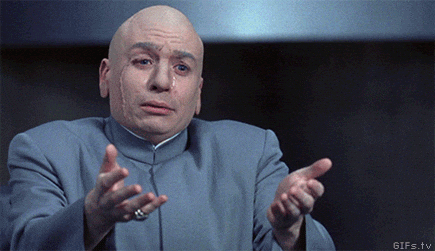 Over 80% of customers say they would leave their current service provider and do business with competitors only after one bad experience.
You know what will help you avoid losing hard-earned leads– Clustdoc.
Clustdoc's advanced digital onboarding and documentation solution will help you leave the best impression on your prospective customers. 
A massive 58% of borrowers say online mortgage application is what they look for in a mortgage lender and it is an important parameter while choosing one.
Clustdoc helps you collect accurate, well-organized, and comprehensive information with efficiency and at great speed. 
Using an automation software like Clustdoc, you can generate 80% more leads and there are 77% chances, you can convert those leads.  
With Clustdoc's mortgage loan application, you can collect and move forward loan applications quicker than ever before. Your processing system will be thorough, structured, and well-integrated, helping you process loan applications faster with accuracy.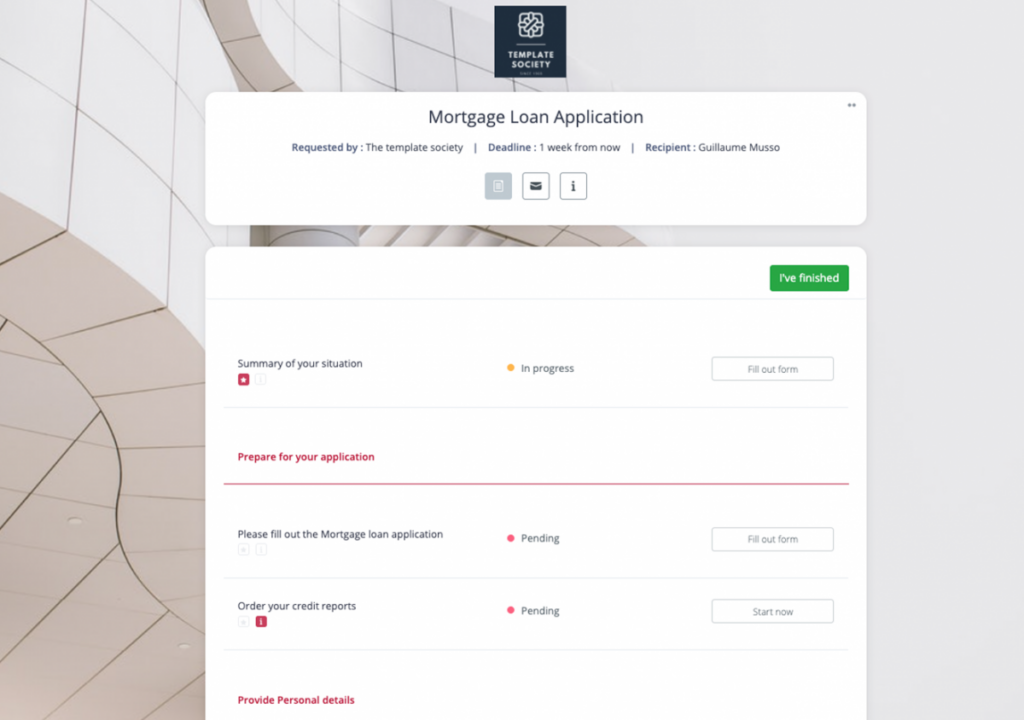 Providing a great customer experience you can convert your generated leads into customers and then loyal fans who will recommend your business to their known ones.  
Use these tips to generate more leads for your business and see your lending business grow in 2022.
Learn what are the best practices for digital onboarding in banking.
Now that you're here
Clustdoc is a client onboarding orchestration platform used by modern teams around the world. With Clustdoc, you can run automated workflows for requesting, reviewing and verifying new customers' data, documents and contracts – without juggling between tools. 
If your team is managing new customers using emails, spreadsheets and PDFs, you'll probably love using Clustdoc.
We are sorry that this post was not useful for you!
Let us improve this post!
Tell us how we can improve this post?