10 Best Workflow Management Software for Your Business
Can you please forward the documents to Party A? Where are we with the approval? Did you get my email?
You've probably come across these statements a handful of times. And while they don't mean the end of the world, they can put quite a burden on you and your team.
A stressful week or two can take a lot out of you, especially if you are bogged down with having to deal with tasks that you know can be so much easier if done smartly.
But finding the smart way isn't always easy when you have so much on your plate already. Besides, manually having to micromanage everything just isn't viable.
So then, how do successful businesses manage to pull it off?
Great businesses excel at managing their workflows efficiently. The core operations of their organization have been defined clearly and their workflows have been optimized such that the steps are completed correctly, consistently, and efficiently.
This might seem like a tall order, but with the help of workflow management tools, you can do the same. You will be able to improve your business processes and boost both efficiency and productivity.
What is a Workflow Management Software?
Workflow management software is a software application that facilitates the set up and monitoring of a set of a defined sequence of tasks. It helps users in collaborating and automating processes, as well as in defining different workflows for different types of processes.
They do this by helping you find redundant tasks and automating repetitive routine tasks. Whether it be managing projects, collaborating, digitizing document processes, or streamlining any other business processes, workflow management software can provide an easy and convenient solution for all these problems.
With businesses putting greater emphasis on productivity, workflow management tools have gained widespread popularity in recent years. While their importance in big businesses cannot be understated, their impact on SMBs are even more pronounced.
According to a survey, 88% of small and medium-sized businesses said automation allowed them to compete with larger companies by allowing them to move faster, close leads quickly, spend less time on manual work, reduce errors, and offer better customer service.
However, that's just a small benefit your business can reap from employing workflow management software/workflow management tools. Aside from automation, they can prove useful for a plethora of other reasons.
Best Workflow Management Tools
Now that we've established how workflow management tools can be beneficial for your business, let's take a look at some of the best workflow management tools out there.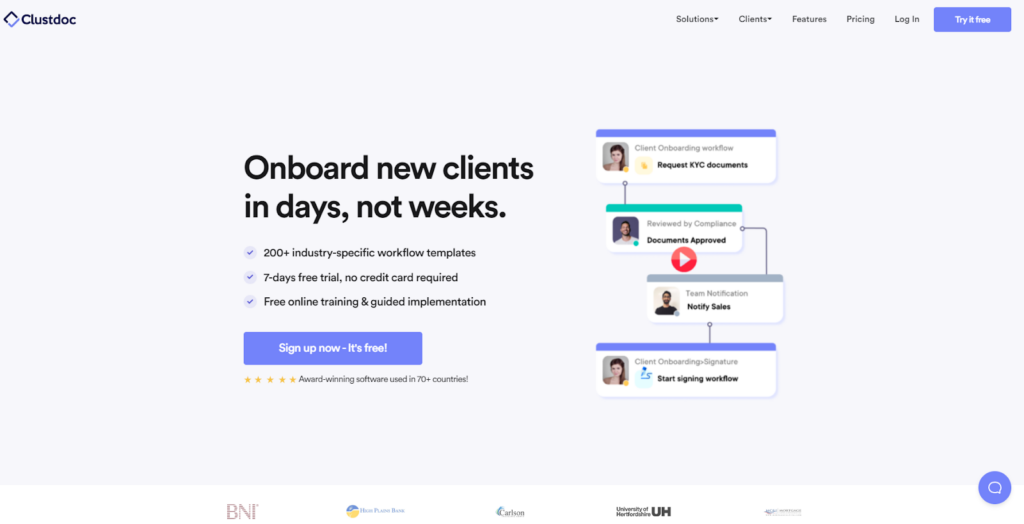 Clustdoc is a client onboarding software that allows businesses to create and manage industry-specific client onboarding workflows with ease.
Clustdoc provides a complete onboarding solution for various industries, including financial services, real estate, legal services, administration, consulting, and insurance.
With Clustdoc, you can put routine client-facing work processes on autopilot, all while simplifying the process of collecting and managing forms and documents. Furthermore, you can make signing documents hassle-free with its e-signature feature, which allows you to collect legally binding e-signatures from clients and stakeholders in minutes.
Aside from eliminating the need to waste time on signing physical copies of documents, Clustdoc also offers several features that help you increase conversion rates. For instance, it makes the onboarding process more engaging for your clients with a simple self-serve onboarding portal.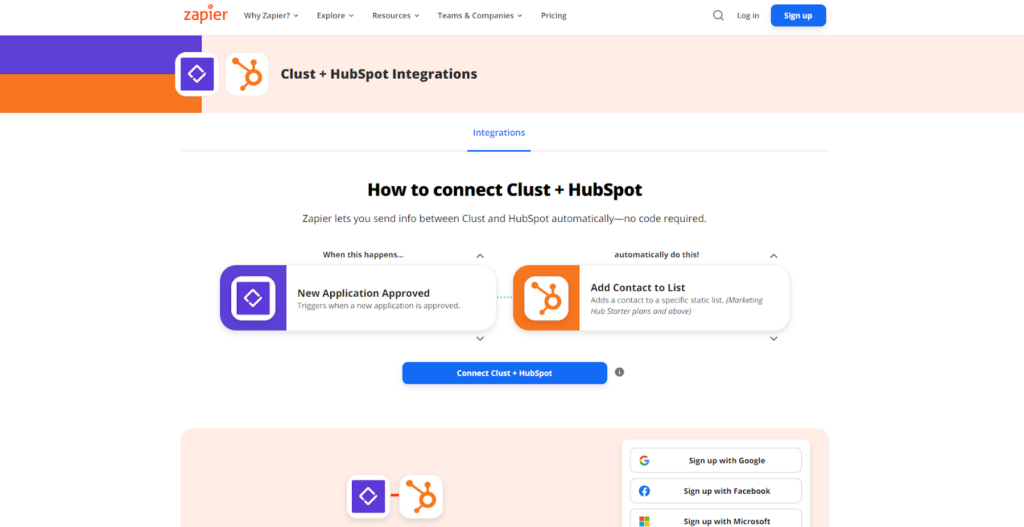 Zapier allows you to connect all the apps you use for work and automate your workflow process. You can freely choose a trigger and customize the automated process that should follow between your apps.
You can create automated workflows that include steps in multiple apps. They can be simple workflows consisting of a few steps to complicated ones that can go up to 100 steps.
Furthermore, you don't have to worry about transforming data from one format to another while passing it to another app. Zapier does this for you automatically.
Zapier supports integrations between more apps than any other platform — more than 4000 plus — and you can create automated workflows that work between all these apps seamlessly with an easy and intuitive process.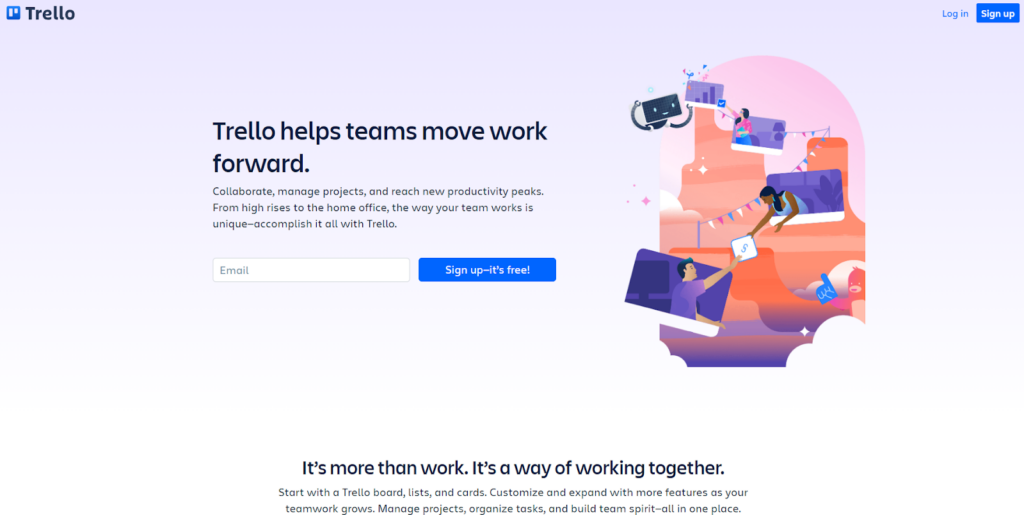 Trello is a Kanban-style list-making application that helps you and your team members organize information and tasks in whatever way you see fit.
Trello is made up of boards, lists, and cards, all of which you can organize as you see fit to make your unique workflow. You can keep track of your progress by adding cards to lists. Upon completion of any task, you can easily update the progress by dragging cards across lists.
However, it's just one way to get things done in Trello, and you can organize your workflow in a myriad of other ways.
Each card can also contain detailed information about the particular task, including checklists, due dates, attachments, and more. You can navigate through all of these by simply opening any card you wish to see more about.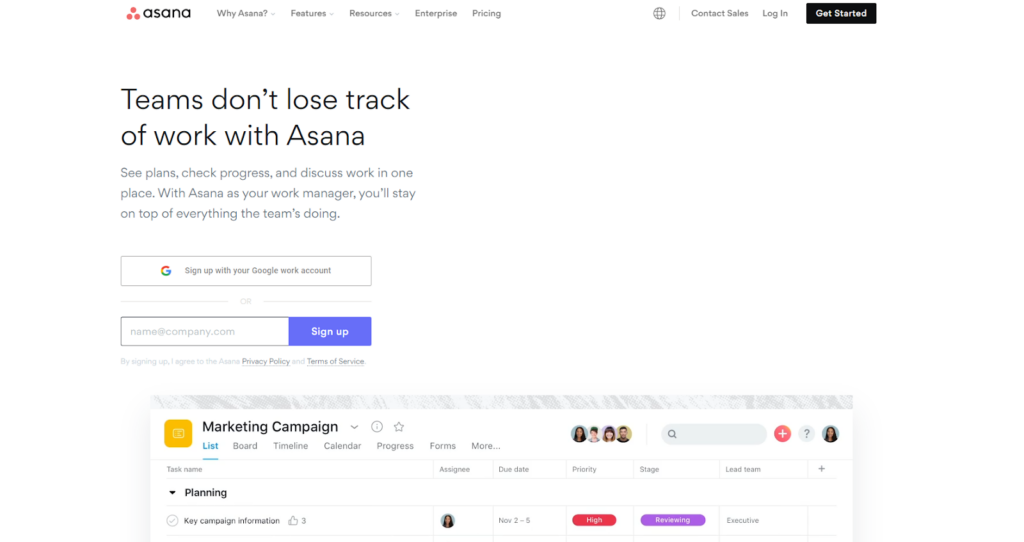 Asana is a web and mobile workflow management solution that enables teams to organize, track, and manage their work. 
Asana allows you to create, store and share files and documents with your entire team to facilitate seamless team collaboration. You can map out each step and organize all the details of your work in a single workspace.
It features an easy-to-navigate workflow management system where you can create lists, timelines, calendars, forms, and more. You can also simplify your workflow by creating automation for repeatable processes.
Asana also helps you get a complete picture of your work progress as you can track all of your team's work, as well as receive real-time insight into the state of your team's work.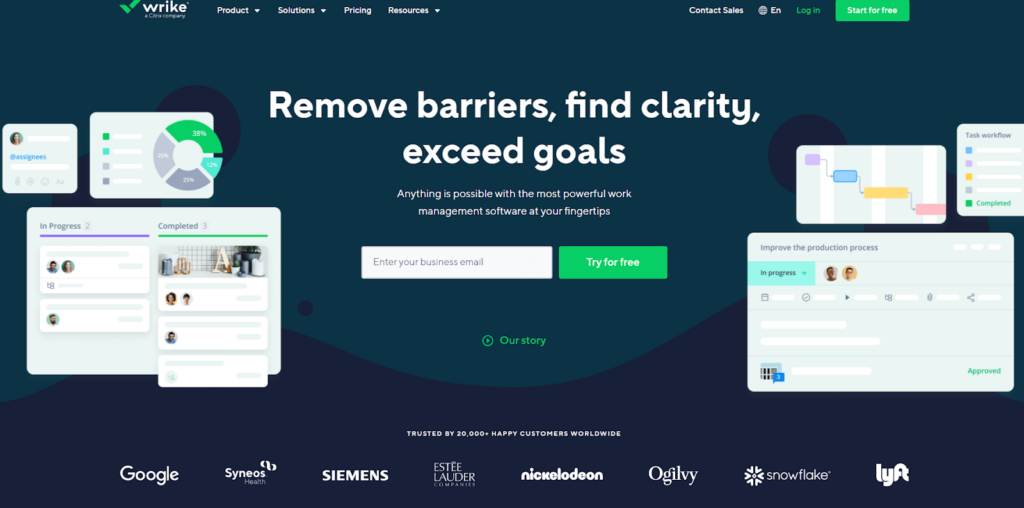 Wrike is a project management software that allows businesses to track projects, deadlines, schedules, and more. It features a customizable workspace where you can organize information across spaces, folders, and projects.
Wrike's live editing functionality allows everyone in your team to have access to the latest developments in your workflow process. Additionally, you can ensure those that need to be kept in the loop are informed with mentions and comments.
Wrike also comes equipped with built-in proofing and approval features that help you save time by enabling your team to view all of the reviews and feedback on your project deliverables in one space.
Aside from the aforementioned features, Wrike also provides insights into your team's performance and accomplishments, complete with visual and dynamic reports that you can easily share with your stakeholders.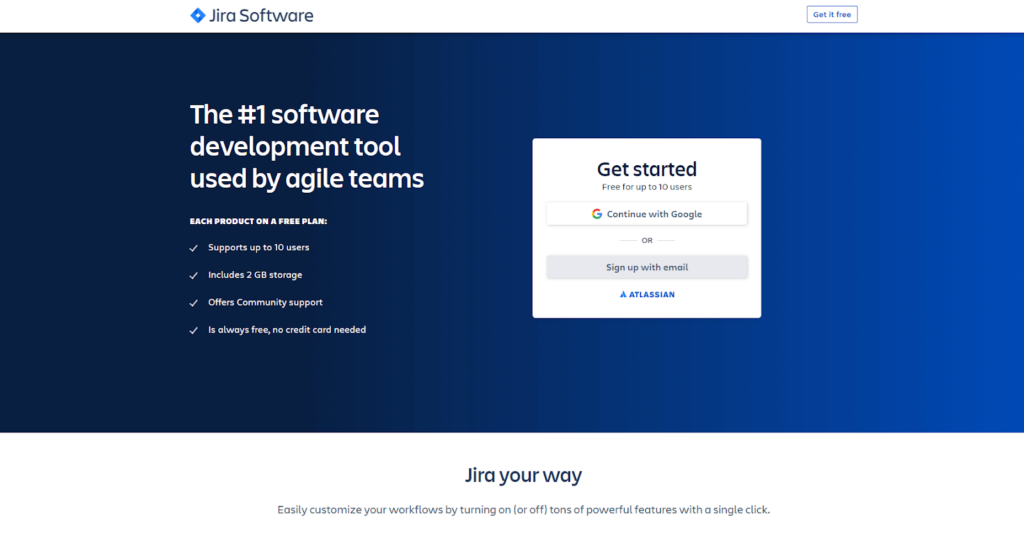 Jira Software is a project management software that also allows bug tracking and agile project management. Jira is offered in four packages — Jira Software, Jira Service Management, Jira Work Management, and Jira Align.
Of the four packages, the first and second are intended for project management while the latter two are intended for use by IT operations/business service desks and strategic product/portfolio management respectively.
On top of the generic project management features which Jira Service Management comes with, Jira Software provides additional features such as agile teams, bug tracking, project management, task management, and more.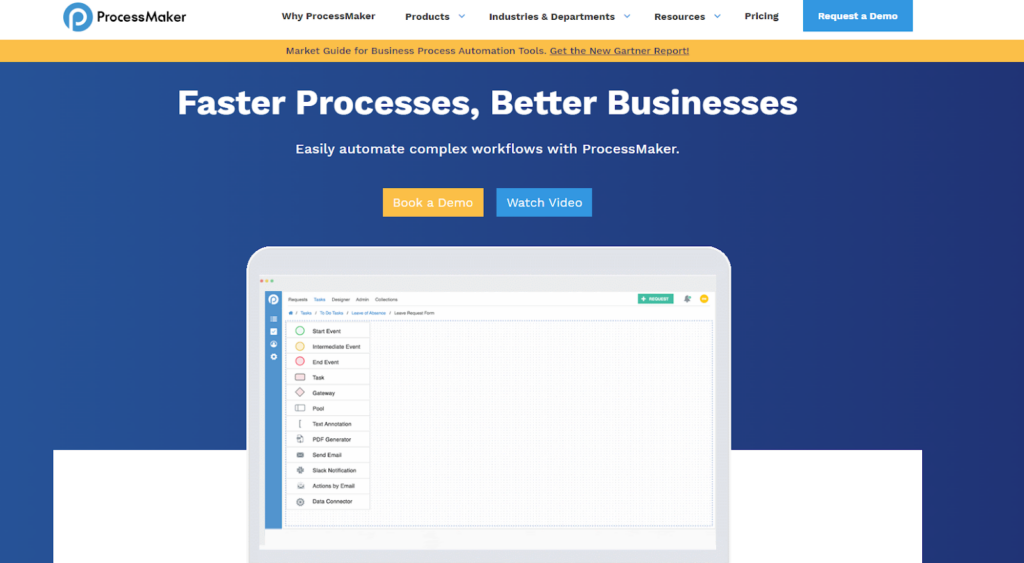 ProcessMaker is an open-source workflow and business process management software.
It allows you to design and automate business processes and workflows that can be used across various departments and systems. The process is very simple and can be done without the expertise required for writing apps. All you need to do is drag and drop tasks, actions, and decision points onto the modeling canvas to create your own workflow.
You can integrate ProcessMaker with tools you use every day to make actions by email. For example, you can get alerts about requests and then approve or reject them directly from your email inbox or Slack.
On top of the aforementioned features and functionalities, ProcessMaker comes equipped with tools that allow you to create dynamic forms that users will be able to access from anywhere on any device. It also gives you access to reports and a customizable dashboard.
This sales and marketing platform helps you manage and streamline processes such as marketing, subscription, and billing for your business on one platform. 
Pabbly offers five tools as its core feature– email marketing, email verification, subscription billing, form builder, and Pabbly Connect. Of the five, Pabbly Connect allows you to connect multiple applications to automate your tasks.
Pabbly Connect's easy interface makes it possible to automate your workflows without the need for any technical skills. It facilitates the creation and management of multi-step workflows and supports over 800+ integrations.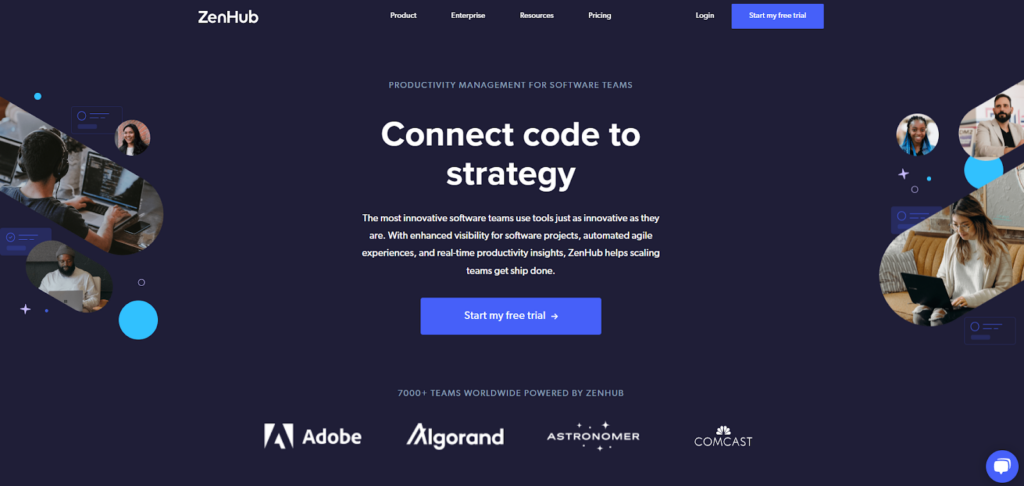 ZenHub is a project management platform built for software development teams. ZenHub is built directly into GitHub for GitHub users. It allows teams to add tracking, planning, and reporting features to their GitHub instance, allowing them to reach greater heights in productivity.
Like GitHub, ZenHub also uses a Kanban board for its foundation. However, there are many features in ZenHub that you cannot find on GitHub. For Instance, while both these platforms can help users track development works with roadmaps, only ZenHub has a built-in predictive analytics feature.
Additionally, ZenHub also offers several layers of workflow automation, saving you from the hassle of manual and repetitive tasks.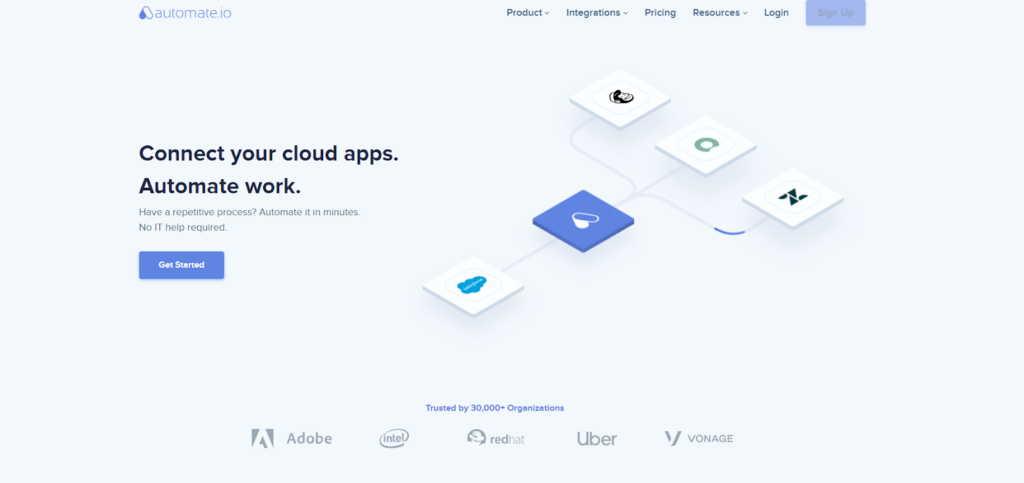 As its name suggests, Automate.io helps you automate repetitive tasks across business functions and applications. Similar to many platforms above, it enables you to create simple automation using a drag and drop interface.
Automation on Automate.io works on a trigger action model. This allows you to automate workflows by defining your triggers and actions. You can also introduce conditional logic or time delay into your workflow to better suit your needs.
Automate.io's simple drag and drop interface makes the creation of complex workflows spanning multiple apps easy and intuitive. To top it all off, you can connect to 200+ cloud applications including popular apps for CRM, marketing, e-commerce, helpdesk, and more.
Create A Seamless Business Workflow With Workflow Management Software
With so many workflow management software out there, it's imperative that you select one that fits your needs the most. Pricing and offers can also play an important role in which workflow management tool you choose for your business. After all, you do not want to splurge in tools with features that you won't find use for.
If you are looking for a workflow management software for client onboarding, you should check out Clustdoc. Not only can you access 200+ industry-specific workflow templates that you can implement immediately, but you also get free online training and guided implementation to truly make it part of your workflow.
Now that you're here
Clustdoc is a client onboarding orchestration platform used by modern teams around the world. With Clustdoc, you can run automated workflows for requesting, reviewing and verifying new customers' data, documents and contracts – without juggling between tools. 
If your team is managing new customers using emails, spreadsheets and PDFs, you'll probably love using Clustdoc.
We are sorry that this post was not useful for you!
Let us improve this post!
Tell us how we can improve this post?