The electronic signature has revolutionized the management of contracts and agreements between professionals. I also talk in detail in this post which presents the very principle of electronic signature and its advantages . But now that you know all about the electronic signature, you are probably wondering how you can integrate it into your current contracts, for example? So I'm here to show you the different steps to add an electronic signature to a Word document easily.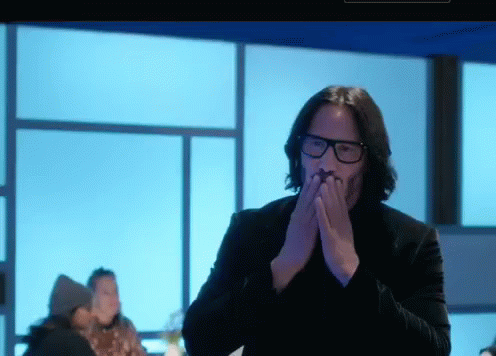 Origin of the electronic signature
While the electronic signature as we know it is a relatively recent concept, the very concept of signature is centuries old since it dates back at least to the Middle Ages . Perhaps, we can consider that the first form of the principle of electronic signature appeared in 1869 when with the rise of the telegraph, the supreme court of New Hampshire announces that the messages sent by telegraph could have a legal value.
Of course, today's electronic signatures are much more sophisticated. They incorporate an encryption system that verifies the identity of both parties. This technological and regulatory advance has considerably streamlined the conclusion of commercial agreements.
Quick definition of the electronic signature
As mentioned in the article on this subject, the definition according to the civil code of the electronic signature is a data which combines the use of a process corresponding to the second paragraph of article 1367 of the civil code .
The signature necessary for the perfection of a legal act identifies its author. It expresses its consent to the obligations arising from this act. When it is affixed by a public officer, it confers authenticity on the act.

When it is electronic, it consists of the use of a reliable identification process guaranteeing its link with the act to which it is attached. The reliability of this process is presumed, until proven otherwise, when the electronic signature is created, the identity of the signatory assured and the integrity of the act guaranteed, under conditions fixed by decree in Council of State.
In the context of a signature affixed to a Word document, this means concretely that the electronic signature in the legal sense will associate an encrypted authentication stamp with a visual representation of the signature. The stamp will guarantee the authenticity and integrity of the signature and will give it the same value as a physical signature on a sheet of paper.  
The importance of the electronic certificate
The main element that will truly transform your contracts or commercial proposals in Word format into 'official' documents is the electronic certificate. This certificate (the reference of your electronic signature in other words) which must therefore be included in the Word document, confirms your identity. But you are probably wondering how to obtain this famous certificate? 
How to obtain an electronic certificate?
The electronic certificate can be obtained in several ways, but in this article, I will show you how to create your own certificate instead. To be able to have your contracts signed via Word, you must have a valid electronic certificate. First of all, you will need to determine the version of Microsoft Word that you are using.
Voici les différentes étapes à suivre sous Windows 10 
Voici les différentes étapes à suivre sous Windows 8
 
🔔 Rendez-vous sur cette page pour les autres versions de Windows.
Ajouter le champ signature dans votre document Word
Une fois votre certificat électronique crée, il ne vous reste plus qu'à l'ajouter à votre document.
Dans la section dédiée à la signature électronique, placez votre souris en début de ligne puis allez dans le Menu>Insertion
Choisissez la Signature>Microsoft Signature

Suivez les instruction dans la fenêtre qui s'affiche
Signer un document Word
Une fois votre document envoyé, le destinataire n'a plus qu'à le signer en suivant les étapes suivantes :
Télécharger le document et l'ouvrir sur son ordinateur ou l'appareil de son choix

Signer le document en tapant votre nom ou en téléchargeant une image de votre signature

Si vous utilisez un smartphone ou une tablette là signature sera possible directement avec le doigt
Signer un document dans le cadre d'une constitution de dossier
Si votre activité professionnelle nécessite la constitution de dossier par vos clients (Par exemple dans le cadre de demandes de location, demandes de prêts immobiliers, ou de transaction immobilière) pensez à Clustdoc. C'est facile, ne demande aucune compétence technique et permet de convertir rapidement vos prospects.
Our online software allows you to manage from A to Z the constitution of files from the entry into relationship to the signing of documents through the collection of documents in a dynamic way and according to the profile of your customers. 
Now that you know how to create electronic signatures from Word, you will be able to add your documents to be signed to your secure portal. And if you are a DocuSign or HelloSign customer, the Clustdoc solution is also integrated with these electronic signature services. 
[mailerlite_form form_id=1]