Using Clustdoc to manage bookkeeping source documents frees you up to do meaningful work for your clients.
Instead of talking on the phone or sending endless emails when something is missing, you can now send out automated reminders.
You can collect and organize receipts and invoices in a dedicated document collection portal. And you can integrate with third-party solutions that make your life and work easier.
"I get unorganized boxes of receipts, bills, and statements every single month — from dozens of customers".
"Where I work, Mondays are known as 'bag days' because that's when we wade through bags of client source documents."
"Every month, I drive around for two days collecting client documentation."
Any of these sound familiar?
End-of-month document hunt at every bookkeeping office everywhere.
Well, that's a bookkeeper's life…
An endless rollercoaster of unsorted bills and invoices, back and forth emails, and phone calls. And even after sorting through all of that, you're still sometimes left guessing at how to code different lines on a single receipt because you're missing an important source document.
Yes, manually collecting and managing source documents can be messy. It's a headache for both you and your clients.
But…
There's a system to speed up this process so that, instead of hours every month, you spend mere minutes on client documentation. And Clustdoc can be the beating heart of your bookkeeping system.
However, before we get into how Clustdoc makes life easier for accountants with its digital bookkeeping features, let's brush up on what source documents are and why they're important… And I'll let you in on a secret about why you should always insist on managing them for your clients (even though they're time-consuming).
Ready to know more? Let's dig in.
What Are Source Documents & Why Are They Important?
Source documents are a paper/digital trail that proves that some financial transactions happened. They're vital for the reconciliation process, business compliance, accounting needs, and audit preparation.
There are a lot of different types of source documents: quotes, orders, delivery dockets, sales, and purchase invoices, credit and debit notes, checks, receipts, deposit slips, and more.
All source documents contain a transaction date, amount of money, and business names — information essential to bookkeepers who want to keep client books tidy, accurate, and compliant.
Traditional source document collection (think manual) is painful and takes a long time. It usually requires several low-value interactions with the client (via email, phone, or in-person), and then additional back-and-forth when you notice something is missing (and it always is missing).
This brings us to an important question…
Who Should Manage Source Documents — the Client or the Bookkeeper?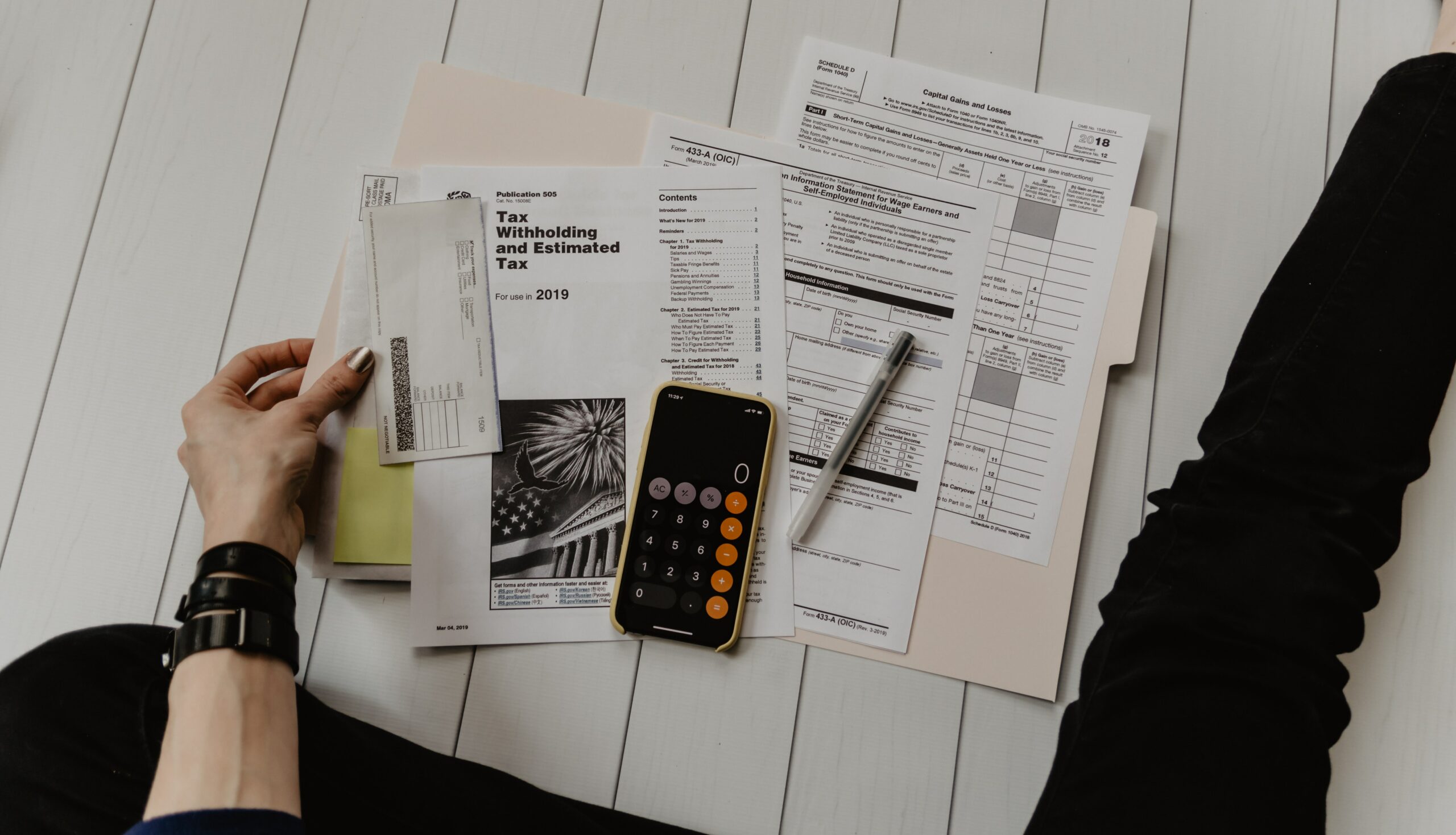 In their client interactions, bookkeepers have two options:
Doing books only from bank statements

— the pros here are less paperwork, fewer low-value interactions, and faster end-of-month reconciliation turnaround. However, the cons are a messier reconciliation process, ambiguities around business insights, and more mistakes.

Doing books from statements & source documents

— the pros are more accurate books, easier and more accurate reconciliation process and audits, and better business insights. The con is that this process takes

a lot

of time when using traditional methods.
The route you take depends entirely on how you've set up your bookkeeping business.
However, I will say this:
Bookkeepers who provide a better overall service (like handling the annoying part of collecting and managing accounting source documents) build better client relationships. In my talks with leading bookkeeping professionals, I've found that those who go above and beyond generally keep their clients for longer, work with them more easily, and command premium prices.
To do this effectively and without wasting valuable time, you need to ditch that excruciatingly painful process of manually collecting and managing source documents.
Let's take a look at why this process is no longer sustainable.
The OLD Way of Collecting & Managing Source Documents
If I were to type up the exact steps that most bookkeepers use to collect and manage source documents, we'd both be here for the better part of an hour.
Instead, I'll share the process workflow that paints a nice (but convoluted) picture:
Not shown here — you actually driving to pick up the source
documents (because your clients can't be bothered).
All of this can take between eight and fourteen hours per client, per month!
That means that, if you're doing things the old, manual way, you're losing two days per client every month on what's, basically, low-value busywork.
And if you have 20 bookkeeping clients?
Well, in that case, good luck getting anything else done.
Some studies that looked into how bookkeepers spend their work time are even more depressing — 33% of the time is wasted on document collection and manual data entry. And it usually takes between five to six phone calls or emails (per client) to get every document that you need at the end of the month.
That's not a good use of your time.
That's not efficient.
And that doesn't allow you to provide the best possible service.
So how do you truly show up for your clients? How do you reduce document-wrangling to a minimum, and provide better insights, faster service, and increased accuracy?
The answer is simple — you automate source document intake, processing, and management.
How Autax uses Clustdoc to better help hundreds of clients with their tax preparation
Clustdoc — The Solution That Successful Bookkeepers Turn To To Fast-Track Source Document Collection
Remember how I said that, per client, bookkeepers tend to waste between eight and fourteen hours on source document collection?
But what would happen if you made it super easy for your clients to turn those documents in?
… what if they didn't have to post, email, or fax bills, dockets, or receipts your way?… 
… what if you didn't have to drive around from office to office to collect bookkeeping data yourself?… 
… what if you didn't have to get on the phone with the same client 10 times every day?… 
What if…
… your source document collection process could look like this:
A new, digitally-forward process that streamlines accounting document collection for both you and the client.
Here's how that might look:
You set up monthly reminders for each client, detailing the types of documents that they need to submit using Clustdoc — no need for back and forth emails and phone calls;
You create document-specific workflows — your clients simply take snapshots of their invoices, dockets, cheques, and receipts, which are then sorted into appropriate folders;
Everything is done through Clustdoc's mobile app — you can easily share files with your colleagues, send additional reminders, and communicate with the client in-app;
Use API or Zapier to connect Clustdoc with bookkeeping and accounting software — no-code integration makes automation easy & saves you hours on data entry per week.
Take care of everything from new bookkeeping client onboarding and digital signatures to invoicing and payment with Clustdoc — replace five so-so tools with one awesome tool.
How great would this be?
For one, it would cut down on the time you spend on each client every month — from approximately ten hours per month down to two or three hours per month. It would make your work more accurate and grant you the time to work on actionable business insights for your clients. And, it would get you one step closer to achieving your paperless office goal (hurray for offices without wall-to-wall filing cabinets).
If you want to go from being a great bookkeeper to being the best bookkeeper in the game, you will get there by focusing on digitization and automation. Let Clustdoc help you streamline tedious and time-consuming processes so you can focus on what you do best — helping your clients save time and money all day, every day.
Clustdoc — Best plug-and-play onboarding automation for small business. Try it out today.​