Collecting client documents or having clients create online files is a time-consuming and unrewarding activity for everyone: the client like you. Things are even less pleasant when this activity occupies a large part of our days and when, in your case, these files come from different sources, each with their own specificities: the customer who lives far away, the millennial who swears by his phone and does not read any email… in short, a real headache. Clustdoc can help you make this thorn in the side of ancient history once and for all. Here are 8 good reasons to use Clustdoc for the creation of your customer files :
1. You will have a large volume of storage
2. You will choose the maximum size per received file
3. You will be able to receive several documents at the same time 
4. You will be able to collect documents and files along with data via an online form
5. You will be able to install Clustdoc on your WordPress site
6. You and your customers will benefit from a secure space to interact serenely away from emails and stress
7. You will be able to request documents, assign tasks to customers, send messages
8. You will be able to collect payments and have your documents signed
That's pretty damn good news, isn't it? 
---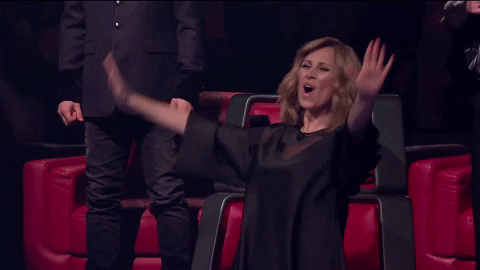 1.You will have a large volume of storage
With Clustdoc, the storage limit is adapted to your activity, which prevents you from being contacted by your customers at any time because the files they have to send you do not pass.
Worse, it saves you from having to comply with the alternatives imposed by your clients and which in no way help your file constitution procedures. For example, the Wetransfer link received from an address unknown to the battalion and which will have to be reconciled with your customer base anyway. 
2.You will choose the maximum size per received file
Clustdoc is a very powerful tool which offers you in its range of numerous functionalities, the possibility of choosing the maximum size and the format of a file sent by your client. You only want PDFs under 1Mb?
No problem, in one click you can activate this option so as to automatically standardize the elements received from the customer.

3. You will be able to receive several documents at the same time
The Clustdoc client management software offers you a unique interface, from which you can receive documents from your clients in an intelligent way.
Each customer accessing your interface has their own space and can send you their documents or consult yours without this affecting the activity of other customers.
Not only will you be able to receive several documents at the same time, but they will be stored by client file, renamed and available in your administrator area for validation by your team or third parties. 
4. Vous pourrez collecter des documents et faire remplir des formulaires
L'interface Clustdoc fonctionne comme un véritable portail client conçu pour optimiser la constitution de vos dossiers clients. En plus de collecter des documents (dont vous pourrez faire une liste exhaustive si vous le souhaitez), Clustdoc vous permet également de faire remplir des formulaires en ligne directement depuis l'interface client.
Un gain de temps considérable si vous devez collecter des renseignements clients ainsi que des pièces justificatives au même moment.
5. Vous pourrez installer Clustdoc sur votre site WordPress
Grâce au plugin WordPress de la solution Clust, vous serez en mesure de recevoir les pièces justificatives de vos clients directement depuis votre site internet et sans effort.
Au sein de votre portail client Clustdoc, disponible directement dans vos pages web, vos clients retrouveront l'ensemble des éléments nécessaires à la constitution de leur dossier, le tout sans développements informatiques à supporter par votre société. Elle n'est pas belle la vie ? 
6. Vous et vos clients disposerez d'un espace sécurisé
Vous n'êtes pas sans savoir que le Règlement Général sur la Protection des Données s'applique à tous les professionnels exerçant au sein de l'Union Européenne ou travaillant avec des clients Européens.
C'est l'une des raisons pour lesquelles de plus en plus de PME se tournent vers des solutions de collecte de documents et de gestion de clients innovantes et professionnelles pour sécuriser les échanges avec leurs clients. 
Le portail client proposé par Clustdoc répond en tout point aux exigences du RGPD ce qui met de fait, votre activité en conformité avec les exigences européennes sans avoir à casser la tirelire. 
7. Vous pourrez collecter des documents, mais pas que
La solution Clustdoc propose plus de 70 fonctionnalités au service de votre performance. Au sein du portail client Clustdoc, personnalisable aux couleurs de votre entreprise, vous pourrez définir des parcours de constitution de dossier pour vos clients, futurs employés, fournisseurs qu'importe !
Dès lors que vous avez besoin de collecter des éléments dans le cadre de vos processus de onboarding ou administratifs, Clustdoc saura apporter une réponse complète à votre besoin. 
Et puis, rien de mieux qu'une société 100% française pour vous accompagner dans l'optimisation de vos processus et la transformation digitale de votre entreprise, vous ne trouvez pas ?
8. Vous pourrez encaisser des paiements, faire signer des contrats
Qui dit "constitution de vos dossiers", dit inévitablement "paiement en ligne" ou au moins "signature de contrat". En tout cas, c'est la définition que nous donnons à un processus de collecte de dossiers complet et efficace. Pourquoi jongler entre les outils quand tout peut se faire directement au même endroit ? Avec Clustdoc, la signature électronique et le paiement sont choses possibles et nos clients en raffolent.
So if you too need a reliable tool for compiling your customer files such as: rental files, mortgage files, financing files or simply registration files for your services, think Clustdoc ! 
[mailerlite_form form_id=1]