"We just need you to electronically sign the document so we have it on file."
Even in 2021, this is the point where a lot of people suddenly lose interest in whatever it was they were trying to do…
… enroll in a fun new course at your community college? Well, not that important… 
… rent that stunning-looking, close-to-work apartment? A better place will come along… 
… open an account at a bank with great sign-up bonuses? Who needs money anyways… 
For some reason, people get mental alarm bells going off when they hear the phrase 'electronic signature'. They think it's complicated. Takes a lot of time. Or technical skills.
None of that is true, though.
Plopping a digital signature on a document takes a couple of seconds these days, tops. But… you need to have the right tool to do it. That's why, in this post, we're talking about 5 simple (& free) online electronic signature tools that will have you (and your clients) signing like pros.
Don't be a Homer — sign your documents electronically (zero grunting involved)
Contents
Check them out below.
NOTE: In their free plan (or trial versions), these tools can be used to add electronic signatures to documents. Some tools (like Clustdoc, CocoSign & Eversign) also offer certified digital eSignatures with their paid versions. (Read our post on the difference between electronic signatures and digital eSignatures right here).
Clustdoc's Online Electronic Signature Software
I'd be negligent if I didn't mention Clustdoc first… especially if you're searching for a comprehensive, end-to-end document management portal with one of the most simple (and secure) electronic signature solution available.
Now, I want to preface this by saying that you shouldn't think of Clustdoc as yet another ' free electronic signature app'.
There are oodles of features packed in there that client/employee-rich organizations of all sizes need.
But…
If you're itching for a free online signature solution, we've got you covered there, as well.
Clustdoc offers both electronic signatures and digital signatures (SMS authentication). The difference between Clustdoc and most other online e-signature solutions is that all signing happens in a password-protected interface. That way, you're certain that
the document is signed by the person that's supposed to sign it, and
all prerequisite steps leading up to the signature have been done correctly.
Here's how Clustdoc's e-signature feature speeds up your business:
import and electronically sign standalone documents using our desktop interface or an app — easy to import, easy to sign, and even easier to forward to the right people;
create an e-signature field in the process workflow so your collaborators can quickly sign business contracts and NDAs without wasting time on downloading, printing, and scanning documentation;
add e-signature fields to your existing documents and workflows wherever and whenever they are required, without uploading or creating new files.
Watch the video below to see just how easy is to add an online signature to documents using Clustdoc:
Who is Clustdoc for?
Clustdoc is an all-in-one client onboarding portal that's packed with enterprise-level features. If you're a marketer, lender, bookkeeper, lawyer, or administrator, Clustdoc can help you get rid of manual paperwork and onerous administrative tasks fast, saving you hours each week and ensuring that your contracts are signed.
Clustdoc is available on desktop and as a mobile app (for Android and IOS). We'll be upfront here — Clustdoc is not totally free (way too many features here for us to be giving it away). But… you do get a 14-day free trial (no CC needed) if you sign up today. And you sign as many documents as you like.
After that, Clustdoc is just $20/mo for the Bronze Plan. That's a bargain for no-hassle document collection, streamlined workflows, and unlimited one-click e-signatures (available as an add-on), don't you agree?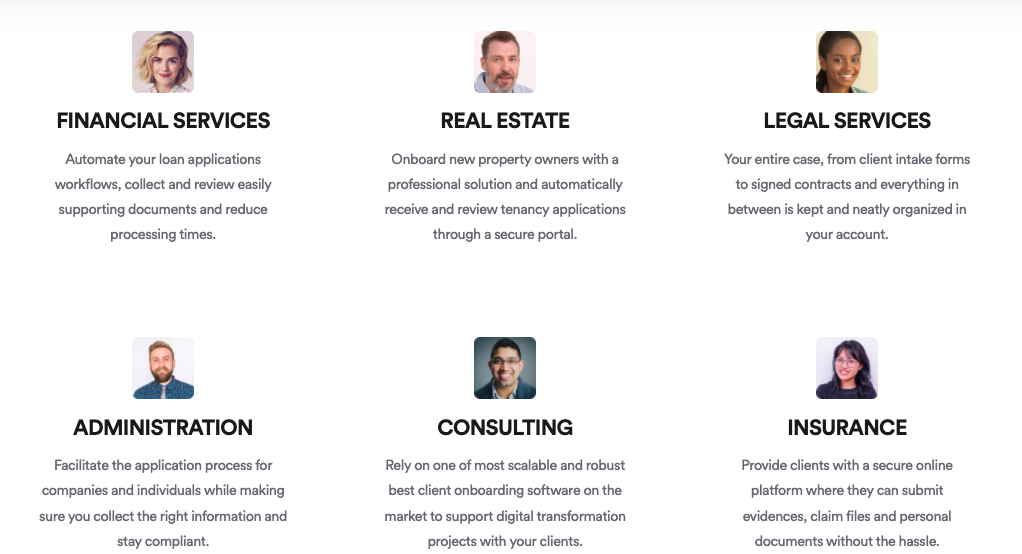 WiseStamp — Your Handwritten Online Signature
WiseStamp is an app that makes your email signatures look on point — professional, detailed, and pretty.
It's not all it does, though.
The busy beavers behind the WiseStamp app also put together an online signature maker for handwriting your signature. Here's what it looks like:
True… there are prettier signatures out there. But this one does the trick.
If you need a quick-and-dirty handwritten signature, just follow these steps:
Click here —> (WiseStamp Signature Generator) to be whisked away to their website;
Choose the color of your signature (as well as white or transparent background);
Use your mouse, touchpad, or touchscreen to create your handwritten signature;
Download it as a PNG file to your computer (change the extension if needed);
Add it to your documents by importing it as an image and scaling it to size.
If you're not into technology or don't use e-signatures very often, this is a good workaround that will allow you to sign your documents electronically.
The biggest issue here is that WiseStamp is for your personal use only. You can suggest it to your clients and coworkers, but it's not a solution they can use out of the box. Also, these signatures are not legally binding. You can use them to e-sign contracts… but it's not something that would hold up in a court of law.
On the upside, WiseStamp's Signature Generator is 100% free… perfect for when you need a free online e-signature tool to sign your lease once every few years.
DigiSigner Electronic Signature App
Let's talk about DigiSigner…
A free online signature software built for one purpose, and one purpose alone — to help you sign your PDF documents, Word files, and images in a flash.
DigiSigner doesn't pretend to do it all…
… you can't collect or organize your business documents with it…
… you can't create and share workflows for easier client onboarding…
… you can't share files through other business apps that you're using.
But… you can add an e-signature to your document in less than 30 seconds. And, you can share documents with other people, who can then sign on the dotted line with ease.
To use DigiSigner, here's what you need to do:
A new window will open where you can write or draw your signature;
Once it's signed, you can download your document in the same format.
With DigiSigner, personal signatures are completely free. But, if you sign up for the trial version (and later for the paid version), you can also invite others to sign your documents, or embed forms on your website.
That said, DocuSigner is not a true digital signature solution as it doesn't assign a unique key to signed documents. This can be a problem if you're required to collect legally binding signatures. But, other than that, it's an awesome online signature tool that does what it says on the label.
CocoSign Electronic Signature Software
CocoSign is a robust electronic signature tool designed for complicated eSignature workflows — such as multi-sign contracts, contracts that need to be legally binding, and similar.
However, they also offer a format-specific e-signature tool that isn't going to cost you anything. And the format that they're practically giving away is (drumroll)… the PDF.
Most PDFs are annoyingly difficult to sign because rarely anyone has the right tool on their device that would allow them to unlock it and plop their signature. Well, CocoSign eliminates the need for such a tool, allowing you to create a PDF electronic signature online (for free).
Here's how you can quickly put CocoSign to work:
You can also import files from Google Drive, OneDrive, Dropbox, or Box.
Once your document is uploaded, add your signature by typing or drawing it;
You can also send the document to others to sign (and follow up to see who's signed it); 
Download your now-signed PDF to your device through a secure SSL connection.
Unfortunately, CocoSign only makes PDFs easy to sign. To sign other document formats, you'll need to upgrade to their paid version.
Eversign Online Signature Tool
We'll cap the list off with Eversign — an online electronic signature platform that lets you upload whatever document format, as well as send it to others to sign.
But…
Eversign doesn't make it easy, unfortunately.
It made it on to the list because of its notable features (document type support, multi-party signing, contact & team management)… not because it's a straightforward tool.
Follow these steps to use Eversign:
Click here —> (Eversign Online E-Signature Tool); 
Create an account (for some reason, Eversign wants to know your full name & address);
Access the e-signature dashboard (it take a bit of time to figure it out);
Select a file from your computer, Google Drive, Dropbox, or other service & import it;
Add your e-signature (either type it or draw it) — share with others if needed;
Download your signed document.
The upside of using Eversign is that the Lite plan is completely free. You get five documents to sign every month with no restrictions (you can share them, add a digital signature, and similar). The downside is that it takes a good 10 minutes to set up… and it's not the most intuitive tool out there. Of course, once you use up your five free documents, you'll need to upgrade to a paid version (their Basic Plan is $9.99/mo, and it includes unlimited document signing).
Sign Your Document Online for Free
See?
Creating an electronic signature online is not that difficult!
In most cases, we're talking about a couple of clicks, and you're done.
So the next time you have to sign something — or your client has to scribble on the dotted line, and they don't know how to do it — don't immediately think 'print, sign, scan'. Come here and use the best online e-signature software from this list, and get things done in less than a minute.
And what's the best tool?
Well, if you need a robust document collection and client portal solution — one that allows you to…
electronically and digitally sign documents & send them to users for signing;
create client/employee onboarding workflows to collect signatures (& save time);
manage all your documentation securely and easily from one place in the cloud…
… then the best choice for you is Clustdoc with its simple user interface and easy to use features!
Ready to sign those documents from anywhere? Even your phone?
Let Clustdoc Make Your Document Management a Breeze.
Clustdoc — Best plug-and-play onboarding automation for small business. Try it out today.​